Happy Release Day to L.H Cosway and her new book KILLER QUEEN!
I first encountered her paranormals years ago, and recognized a unique talent and singular voice. Painted Faces, her first contemporary romance I read, blew me away, upended my expectations and left me wondering why more writers didn't take the kinds of risks that so elevated Cosway's stories from mundane and predictable. Nicholas, the sexy, charming, cross-dressing cabaret singer hero, not only won the heroine Freda's heart, but mine, too. In every way imaginable. One by one, he toppled every preconceived notion I'd held about what my hero should be.

When I heard Cosway had written a companion novel, Killer Queen, from Nicholas' point of view, I knew it couldn't help but be special and distinct. I was so right. Digging around in the catacombs of this man's head, reading the diary of his horrific past, and settling into a front row seat for his broken present made for quite the ride. Nicholas was an enigma in so many ways, a gorgeous Rubik's cube that with every twist, reveals a new pattern, scrambles all the colors. And yet, there was something so straightforward about him. His dirty candor. His unflinching self-examination. His bawdy humor at his expense and others'. So refreshing. Watching him fall for Fred, watching her love heal him, was a pleasure I would not have missed for anything. And neither should you! Make sure to read this one, and if you haven't read Painted Faces yet…you're welcome!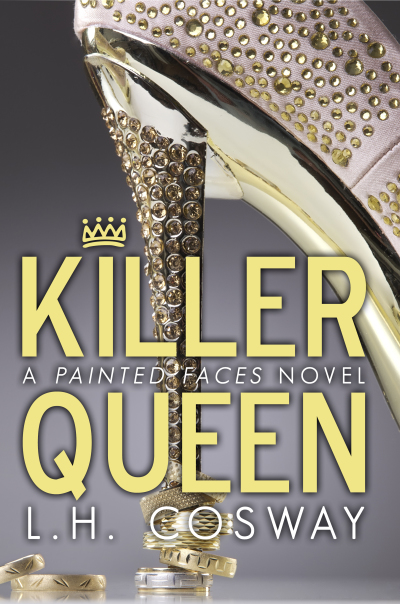 ♥BUY THE BOOK♥
Amazon | Amazon UK | B&N | Kobo | Smashwords | iTunes

Willkommen, Bienvenue, Welcome…
Come inside The Glamour Patch club to see the star of our show, Miss Vivica Blue.
Do you want to read my diary you nosy little devils? Have a glass of champagne (you'll need it) and get comfortable because you're in for some crazy shenanigans brought to you straight from the horse's mouth.
I can be whatever you want me to be: boy, girl, a little bit of both.
If you have a problem with a man in a dress then best be off with you. If males in make-up give you the willies, then I'll say au revoir and don't let the door hit you on the way out.
So, who are we left with? Ah, a fine collection of curious souls. I want to tell you a tale of love, because those are the most glorious kind. I want to tell you about real love, a love that transcends labels and gender stereotypes.
The moment I first laid eyes on my Freda I knew that we were kindred. Well okay, I also knew I wanted to get into her pants, but that's beside the point. My world was a grey place. I was at my lowest ebb. Then she came along and patches of colour began to spring forth. One day the daffodils were yellow and before I knew it, colour was everywhere, lighting up my life.
Love is not about how we appear on the outside, it's about the soul contained within.
Our story was not a conventional one, but it was ours, and that's what made it shine.
Killer Queen is a companion novel to L.H. Cosway's contemporary romance, Painted Faces. It contains scenes that take place before, during and after the original story. It can also be read as a standalone.
Cover Designed by: Letitia from Romantic Book Affairs

\

L.H. Cosway has a BA in English Literature and Greek and Roman Civilisation, and an MA in Postcolonial Literature. She lives in Dublin city. Her inspiration to write comes from music. Her favourite things in life include writing stories, vintage clothing, dark cabaret music, food, musical comedy, and of course, books.
Facebook | Twitter | Website | Goodreads
---
♥READ THE BOOK THAT STARTED IT ALL♥
Painted Faces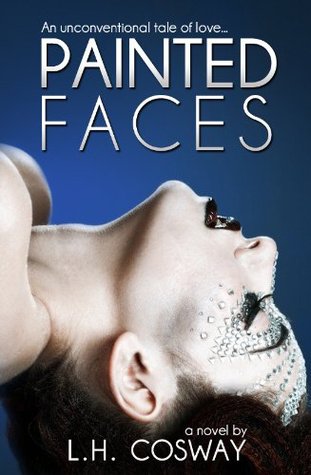 Amazon | Amazon UK | B&N | Kobo | Smashwords | iTunes | Goodreads