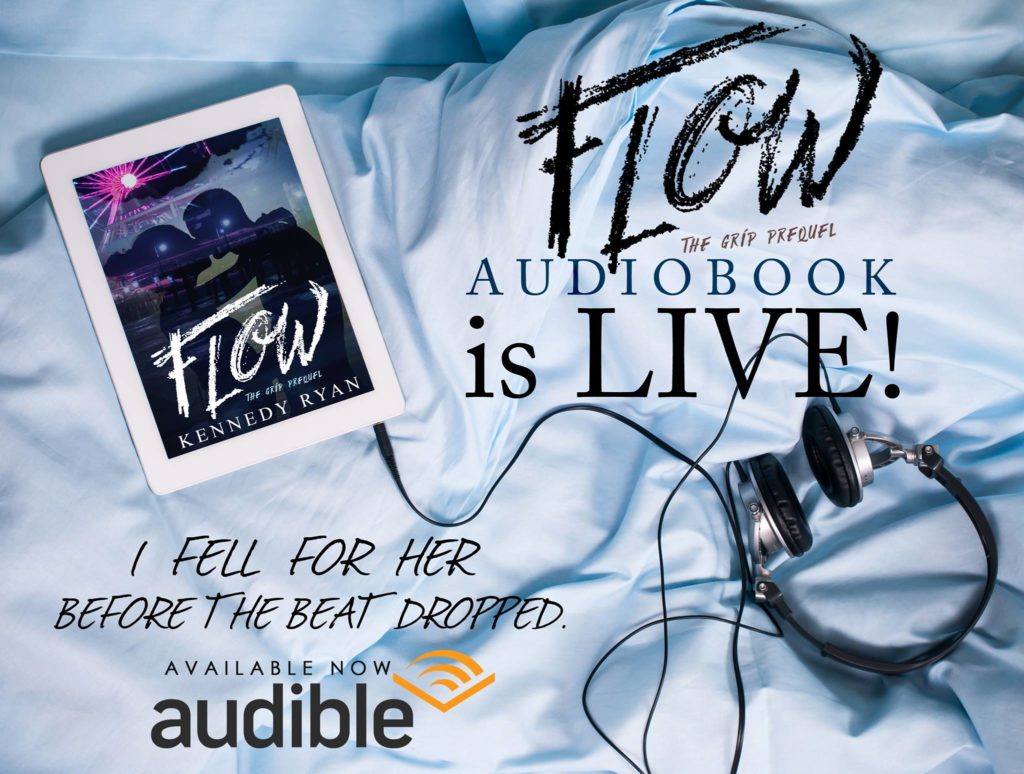 "Flow is the intro to an epic love song. It's that first beat that has you stopping in your tacks and turning up the volume. The perfect cadence to a must-read prelude. 5 on top of the world stars!"
— MANDI BECK, Bestselling Author of the Caged Love Series & Stoned
The FLOW audiobook is LIVE!!!
There's a $25 Winner's Choice Gift Card Giveaway on my Facebook Page to celebrate!
Buy It: http://bit.ly/FLOWAudiobook
**Make sure you grab the e-book for FREE!
The whispersync price goes from $20 to $7 if you own the ebook! Or use your Audible credit! Free 30-day Trial!
**FLOW, the prequel, MUST BE READ before GRIP & is FREE!
➜Amazon: http://amzn.to/2lAhSSC (ebook)
➜WATTPAD: http://w.tt/2kUo8Yk
➜ GRIP: http://amzn.to/2qscPFV
Coming this Summer!
➜ Add STILL (Grip #2) on GR: http://bit.ly/STILLGrip2
There's TWO exclusive excerpts of STILL in my book group! Search #STILLSnippet to read them both!
Join the group here:  https://www.facebook.com/groups/681604768593989/