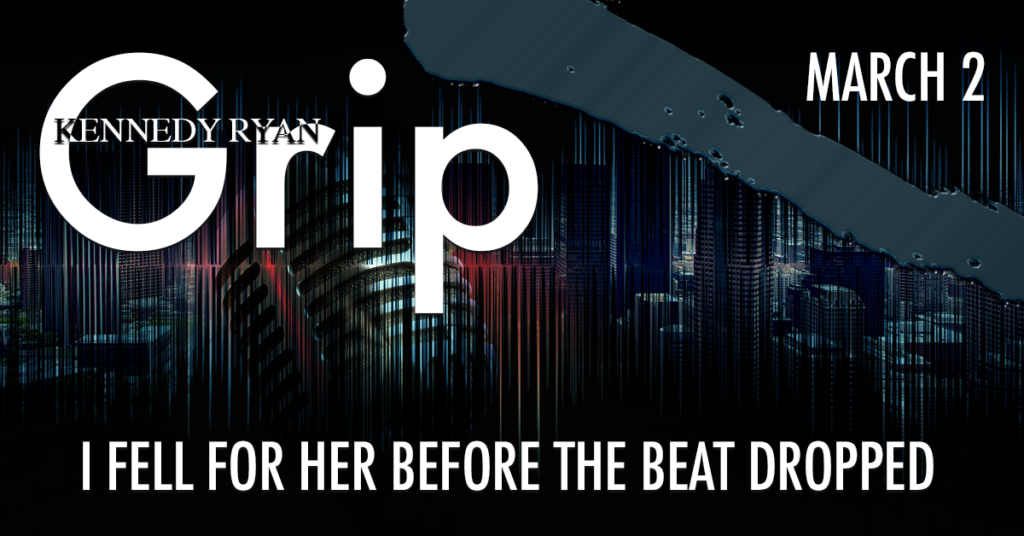 BLURB REVEAL GIVEAWAY – CLOSED!
$10 Gift Card (Winner's Choice) + ARCs of FLOW & GRIP*
I'm so darn excited that THIS THURSDAY, Feb 2, you'll see the covers for GRIP, and its prequel, FLOW! But today, I'm sharing blurbs for both books. Squeeee!
And to celebrate, I have a giveaway right here!
TO ENTER:
Simply comment with a line from either blurb that strikes or intrigues you. That's it!

I'll choose a winner from the comments by release day, March 2!
GRIP  – Coming March 2!
Resisting an irresistible force wears you down and turns you out.
I know.
I've been doing it for years.
I may not have a musical gift of my own, but I've got a nose for talent and an eye for the extraordinary.
And Marlon James – Grip to his fans – is nothing short of extraordinary.
Years ago, we strung together a few magical nights, but I keep those memories in a locked drawer and I've thrown away the key.
All that's left is friendship and work.
He's on the verge of unimaginable fame, all his dreams poised to come true.
I manage his career, but I can't seem to manage my heart.
It's wild, reckless, disobedient.
And it remembers all the things I want to forget.
************************************************************
FLOW  (The GRIP Prequel) – Releasing FREE a few days before GRIP!
If I could undo your kisses
If I could un-feel your touch
If I could unhook this heart from yours
I would
But I'm trapped in the memory of what we were 
Stuck with the reality of what we are 
Tempted by the promise of a future
Afraid of possibility
I don't know how our story ends, but this – this is where it started.
************************************************************
*ARCs should be sent approximately Feb 23.
************************************************************
Wanna get in on the promo fun we have planned? Sign up as a blogger or reader! However you choose to participate, I appreciate it! 🙂
➡ BLOGGER SIGN UP:  http://bit.ly/GRIPbloggers
➡ NON-BLOGGING READERS:  http://bit.ly/GRIPreaders